*NEW*
Check out ecataromance.com. There is so much fun reading on the site. I copied my call story listed on there. Click authors, then click call stories. Read the other authors call stories.
The Call Story
Annette Newell
I have been writing seriously for the last five years, after I finally broke down and joined the world of computers. Sitting looking at my empty screen, I thought, yes I could write the first paragraph and see how it goes. Well it didn't stop at the first paragraph, and it didn't stop at the first book either. I am now the author of 6 novels, 5 which my dear editor Pam Lee has on her All Romance Books site. I was searching for publishers on the net when I spotted All Romance Books. I read their ad, and I read it again. Was my book good enough? I liked it. Would others see the potential? I geared up my synopsis, my first one was extremely difficult but after I played around with it, it sounded okay to me. I made a nice letter to Pam saying how I was new and I asked if she had time maybe she could look at my manuscript. I wanted to send it in. I wanted to take the chance. I think the hardest thing I ever did in my life was to push that send button to All Romance Books. In a matter of days, not the weeks or months I expected I got an e-mail from Pam. I sent my work in on April 28, 2005 and on April 30, 2005 I was offered a contract. I still have that very first e-mail. I want to quote my editor. "I read Sea Of Love today. It is a very sweet, romantic story with plenty of emotion for the reader. You did a very good job and it will take little editing. We would like to offer you a contract for this book if you are interested." Now that was the shock of a lifetime. I expected an immediate no because I didn't have that much faith in my ability at first. My five books came out, almost one after the other, so for me I didn't have too much time to think about what was happening to me. I will forever be thankful to All Romance Books and everything they did for my writing career. Pam Lee and Gina are the best.

Annette Newell hails from Nova Scotia, Canada. She has 5 contemporary romance novels published with All Romance Books.

Welcome to my site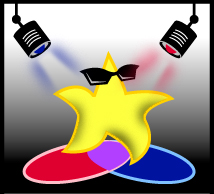 I hope you enjoy your visit